The UVA Research Park is Now North Fork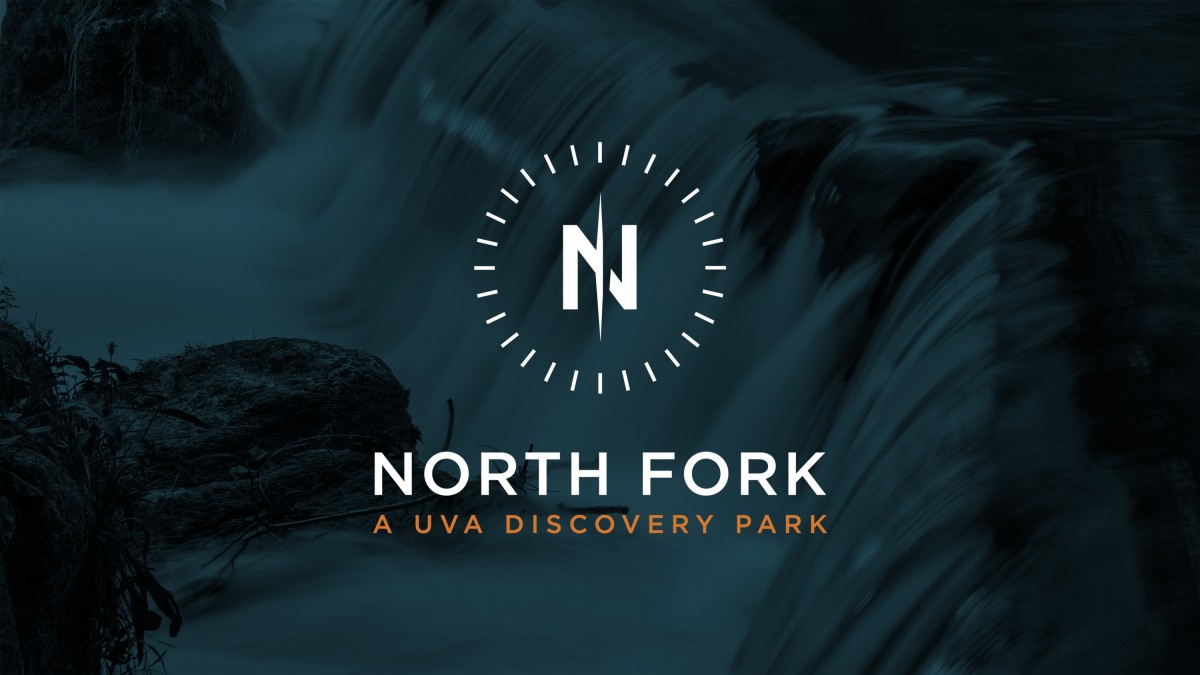 We're eager to reintroduce ourselves with a brand that better reflects who we are: a dynamic center of invention, discovery, and economic vitality — energized by our natural surroundings.
Since its inception, the mission of North Fork has been to encourage discovery through university/industrial collaborations, foster research and learning opportunities for faculty and students, support job creation, and promote economic development activities in the region.
Originally, the park was named North Fork given its position along the north fork of the Rivanna River. Later, in an effort to highlight its association with the University of Virginia and its mission, the park was renamed the UVA Research Park.
Since the original purchase in 1986, the community has experienced significant growth northward in Albemarle County. Accompanying that growth, new trends in transportation, health and wellness, access to public spaces, and walkability have changed how people view their communities and employment centers.
With this as a backdrop, the University of Virginia Foundation updated the park's master plan, emphasizing its location and natural setting; creating critical connections; leveraging open spaces; introducing a mix of uses - including residential to create a more vibrant community; widening the types and configuration of spaces; and embracing healthy living.
"[North Fork] is a tangible example of the University's commitment to be both great and good, bringing together the University and community to benefit the world through discovery and the region and Commonwealth through economic growth."
Over the past several years, we've made significant investments in response to the revised master plan:
Extended Lewis & Clark Drive between Rt. 29 and Airport Road (eventually connecting to Berkmar Extended in Hollymead Town Center).
Achieved a "Tier IV Ready Site" designation from the Virginia Economic Development Partnership, the first in our region.
Completed Town Center Four, featuring Success Studio North, a boutique fitness facility; the North Fork Meeting Center; and vastly expanded Wi-Fi-enabled indoor and outdoor public spaces.
Pursued residential rezoning.
Launched a complimentary shuttle bus service between North Fork and the University's central grounds and health system (in partnership with JAUNT).
Opened a full-service café, catering operation, and smoothie and snack bar, operated by Foods of All Nations.
Established offices for both the Central Virginia Partnership for Economic Development and the Charlottesville Chamber of Commerce's Defense Affairs Committee.
Planned a phased trails network, extended a 2-mile mixed-use path, and expanded WorkSpaces, a flexible coworking suite.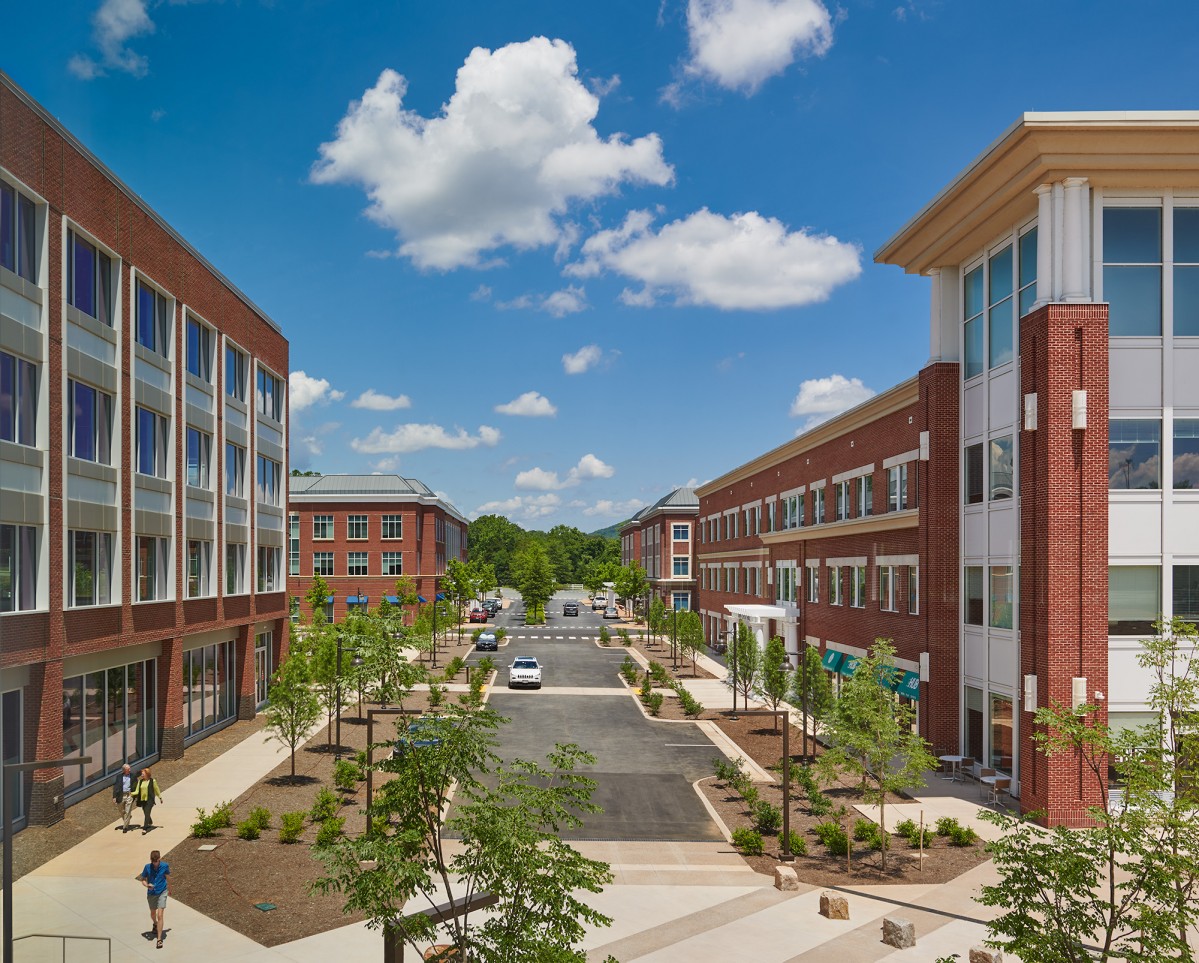 "With these investments underway, the Foundation hired a nationally recognized strategic marketing and design firm, Streetsense, to help us refresh the park's brand, including a new name. As a result of this work, we determined that returning to the park's original name, North Fork was most authentic," says Deborah van Eersel, Chief Administrative Officer and Director of Marketing at the UVA Foundation. "It embraces the physical location of the park as well as our goals to leverage the natural setting, open spaces and healthy living. Additionally, the descriptor - a UVA Discovery Park - provides a strong connection to the University of Virginia and emphasizes the growing body of discovery occurring in the park through the research and innovation activities of its many tenants."
Many in the community have always known the park as North Fork, so the name change will come with ease.
"With its proximity to the Route 29 corridor and convenient location for innovators from both the University and industry, North Fork provides a perfect hub for invention, discovery, and economic vitality," says Jennifer "J.J." Wagner Davis, UVA Executive Vice President and Chief Operating Officer. "It is a tangible example of the University's commitment to be both great and good, bringing together the University and community to benefit the world through discovery and the region and Commonwealth through economic growth. I'm excited about the promising future of North Fork."
We are committed to continued investment in North Fork - advancing it as a flexible, forward-looking community that can bring established pioneers and emerging creative ideas together in a collaborative environment that sparks academic and economic growth. In the coming years, we will be working closely with Albemarle County to include residential zoning at North Fork, in pursuit of our revised master plan and further extending connections with the broader community.
"North Fork continues to open the door for many economic development opportunities that would otherwise not be possible and further distinguishes Central Virginia as an attractive place for doing business," explains Helen Cauthen, President, Central Virginia Partnership for Economic Development. North Fork is a valuable asset with proven means for inspiring research, bringing innovative ideas to the marketplace, creating industry-university relationships, and spurring local and regional economic growth."
We invite you to rediscover all North Fork has to offer by perusing our new website or by reaching out to us to schedule a virtual or in person walk-through.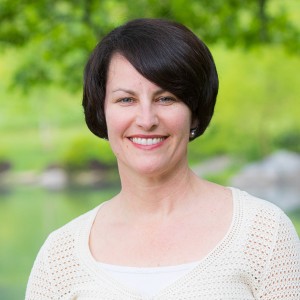 Misty Parsons
NORTH FORK MARKETING AND RELATIONSHIPS MANAGER
(434) 243-5018