Announcement
Lewis and Clark Drive Extension Officially Opens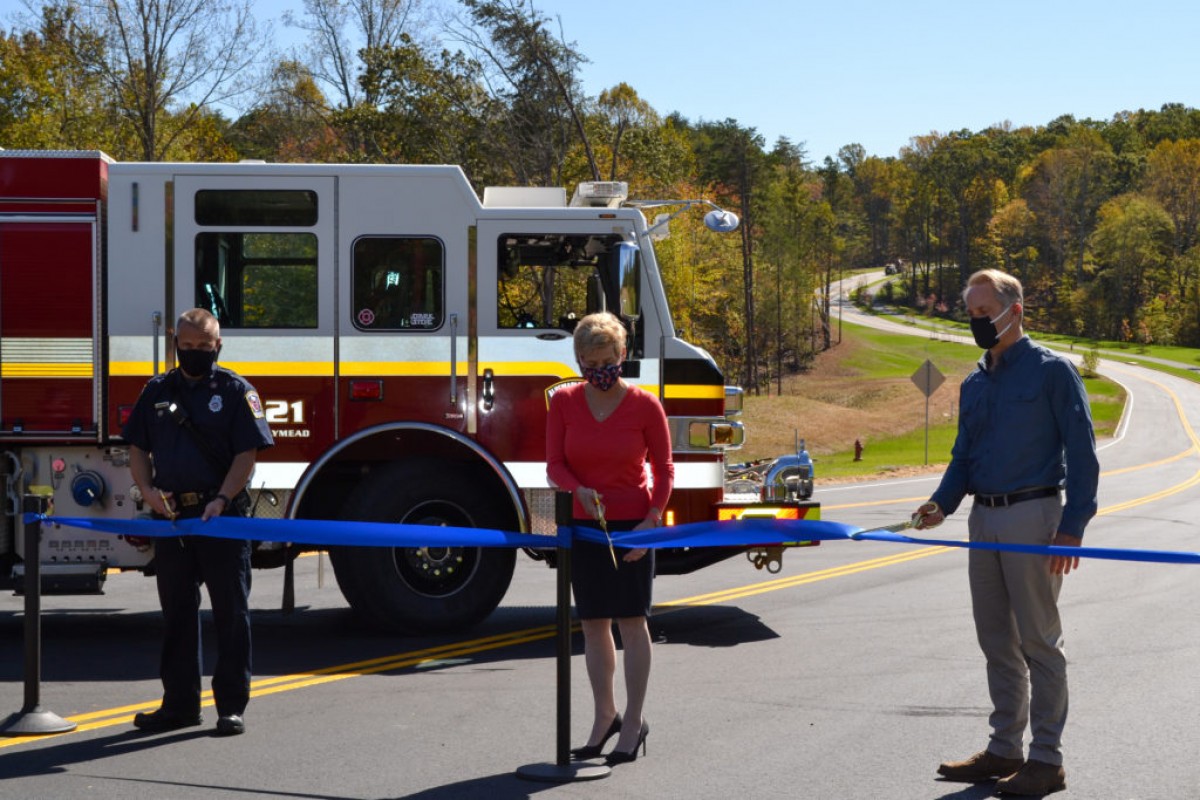 Tim Rose, Chief Executive Officer for the UVA Foundation, announced the opening today of the extension of Lewis & Clark Drive.
"The Lewis & Clark Drive road extension 'unlocks' additional land in the park, enabling future development and expanding our ability to respond to the University's and community's growing technology research and other space needs," said Rose.
The $6-million-dollar road project, funded by the University of Virginia Foundation (owner and operator of North Fork) creates a new entrance for North Fork at Airport Road and connects to Route 29, and further enhances the reach of the park to the entire Charlottesville community. It also helps to connect park tenants as well as UVA employees, students, and faculty working there, with Hollymead Town Center, the Charlottesville Albemarle Airport, and beyond.
Board Chair, Kevin Fay, emphasized the significance of North Fork as a highly desirable asset in the state and region's economic development activities. "North Fork is the largest technology park in Central Virginia, and is a key part of the local and economic growth plans for the region," said Fay. "The opening of this road extension immediately opens hundreds of acres that can accommodate business expansion and recruitment." Key to this attractive location is access to the University of Virginia and the highly educated and skilled talent pool that already exists in the region.
"The opening of this road extension immediately opens hundreds of acres that can accommodate business expansion and recruitment."
The road alignment follows the site's rolling topography, and highlights the park's natural and built environment, including the extension of a multi-purpose pathway. By extending the road, both tenants and visitors have increased access to the park's waterways, WiFi-enabled outdoor spaces, and service amenities like Foods of All Nations Café, Success Studio North, and a new meeting center. Additionally, the UVA Foundation plans other major announcements regarding the park's future in the next several months.
"This road extension is an important step in the park's development. It connects us to the surrounding residential and business communities, and makes ingress and egress for tenants and visitors much more convenient," explains Deborah van Eersel, CAO and Director of Marketing for the UVA Foundation.
"Connectivity supports our community and local economy. For this reason, we are very appreciative of the Foundation's strategic investment in the Lewis and Clark Extension," states Roger Johnson, Director of Economic Development for Albemarle County.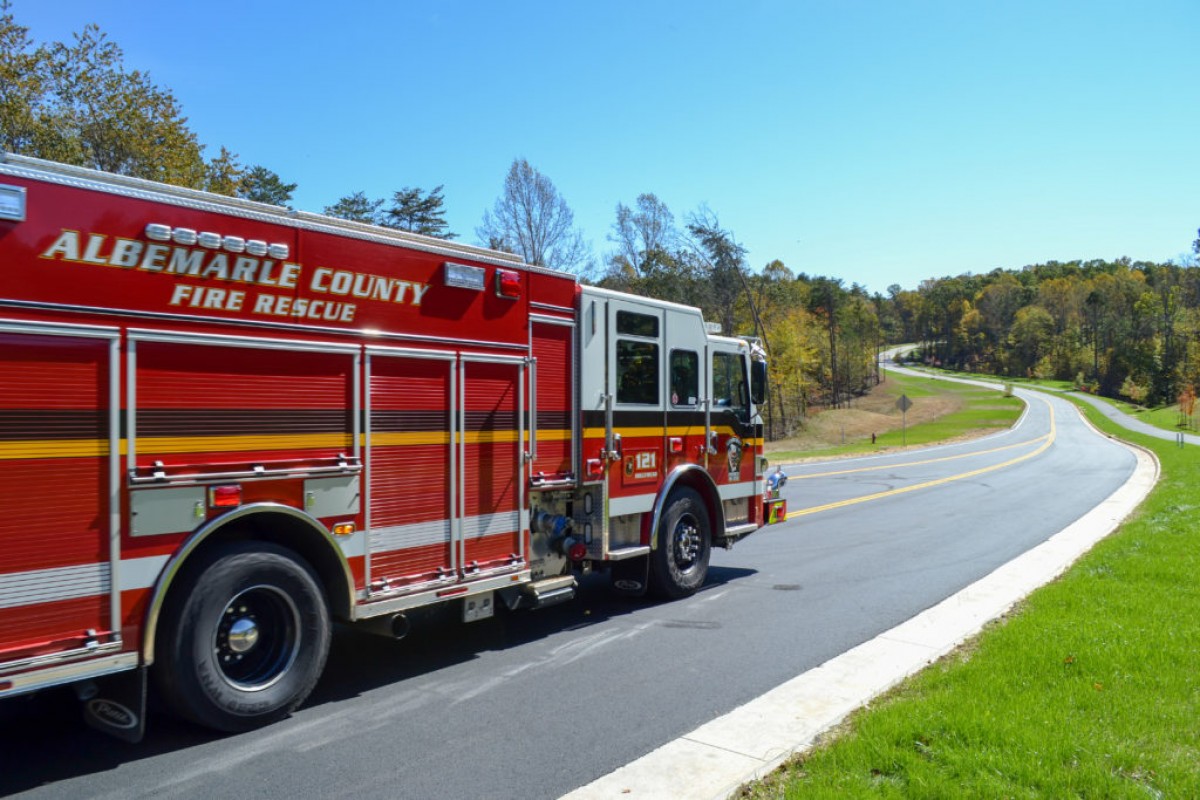 The road extension also facilitates better, quicker fire department access to buildings in the Park, Rivanna Station, and neighboring communities along Rt. 29 North.
"The completion of this roadway opens more travel options for our Hollymead Station, allowing our crews to provide quicker and more efficient fire and rescue services to this growing and developing portion of our community," says Chief Dan Eggleston, Albemarle County Fire Rescue.