Announcement
We Did It: Over $500,000 in 5 Years!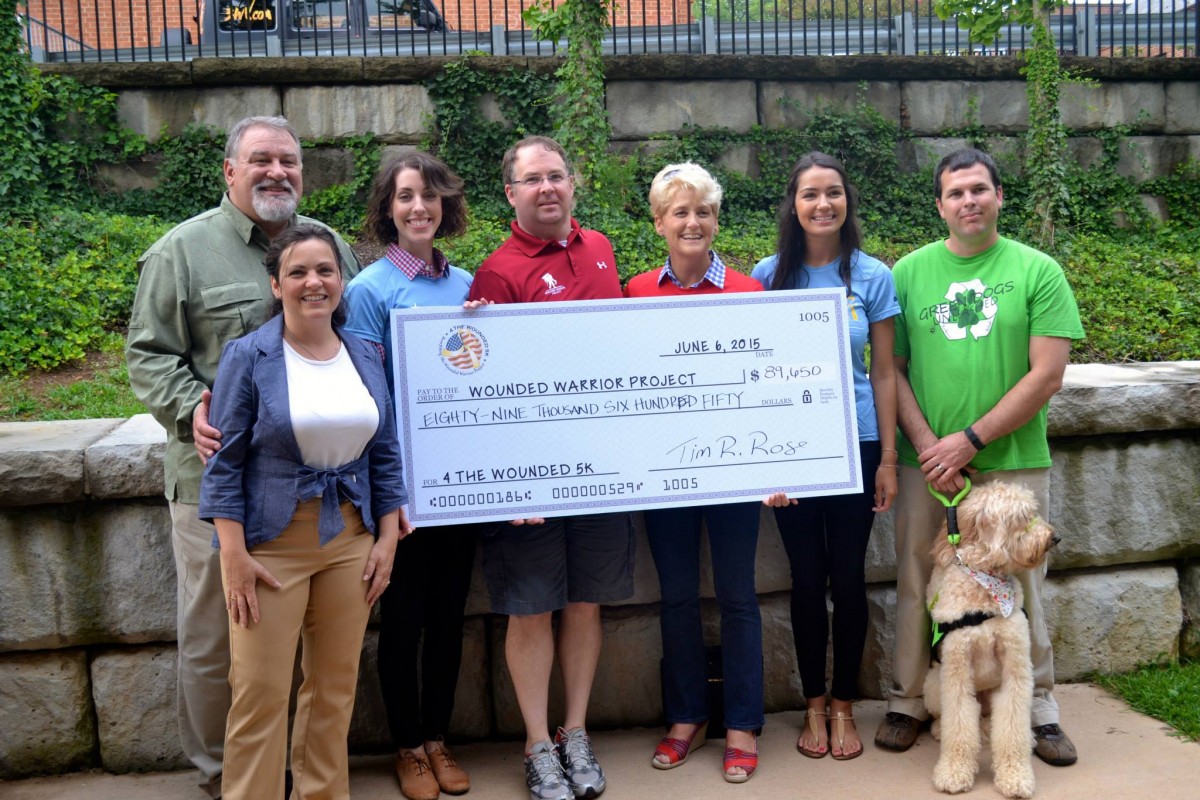 On Friday, August 7 the UVA Foundation presented a check for $89,650 to Wounded Warrior Project (WWP), part of the final fundraising tally from the 5th Annual 4 the Wounded 5k held at the University of Virginia Research Park on June 6.
The race raised a total of $114,650 this year, $25,000 of which was granted to three non-profits serving local warriors.
The University of Virginia Foundation began the 4 the Wounded 5k in 2011 as a community event to raise money for WWP. In the past five year's the event has raised over $515,000 and become one of the largest footraces in the area. Over 1,500 runners, walkers and spectators participated in the on and off-road event on June 6. Family members and many community supporters including the Hollymead Fire Department, ACAC Fitness and Wellness Centers, and Walmart, just to name a few, were there to set the stage and cheer the racers on.
In celebration of the 5th annual race, this year's proceeds benefited Wounded Warrior Project and three non-profits serving local veterans and their families: Project Healing Waters Fly Fishing, Green Dogs Unleashed, and Living Free – Chestnut Grove.
"WWP is a national organization and aids wounded warriors all over the country. But we'd recently heard from members of the community that they'd like to see some of the funds raised remain in the community and help warriors in central Virginia," explained Katie Murphy, Marketing Specialist at the UVA Foundation. "We listened and issued three grants this year to non-profits serving local veterans and their families."
The 6th annual race is scheduled for June 4, 2016 at the UVA Research Park. Organizers once again plan to offer grants to organizations serving local warriors. The application process will open in the fall of 2015 at 4thewounded5k.com.