UVA Today
UVA Announces Three Potential Sites for Local Housing Development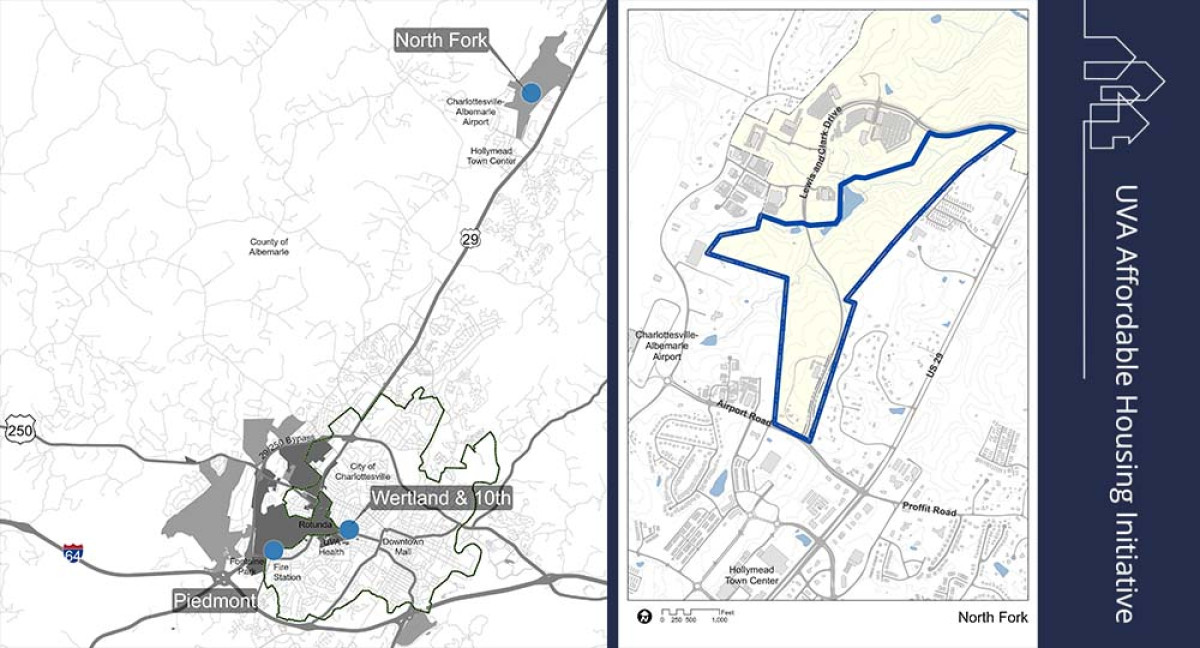 University of Virginia President Jim Ryan announced today that three properties in Charlottesville and Albemarle County owned by the University or the University of Virginia Foundation have been selected as the sites proposed for a new housing development initiative.
The announcement follows careful analysis of land holdings and months of community engagement. The sites are:
At the current location of UVA's Piedmont Housing off Fontaine Avenue.
At the corner of Wertland and 10th streets.
Portions of North Fork on US 29 North.
"...we are committed to working with community partners to create more housing intended for local workforce and community members who have been priced out of the local housing market."
Existing structures, other than a historic structure on the Piedmont site, would likely be replaced with new development. Leases for current tenants of Piedmont Housing and 1010 Wertland St. will be honored through their duration.
"Economic growth over many decades has had a profound effect on housing in the Charlottesville-Albemarle community, and we are committed to working with community partners to create more housing intended for local workforce and community members who have been priced out of the local housing market," Ryan said. "We believe these sites may be suitable for affordable housing, to potentially include mixed-use development."