The Hub
Town Center Three, 995 Research Park Blvd.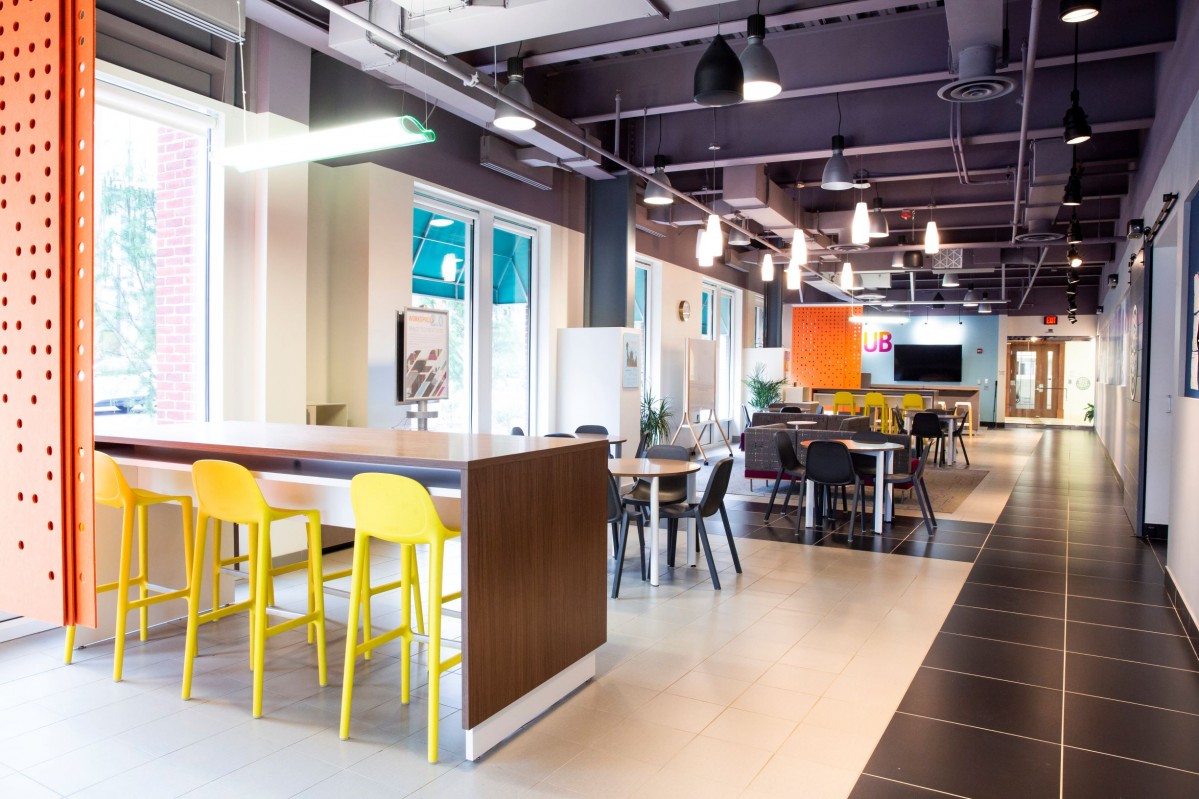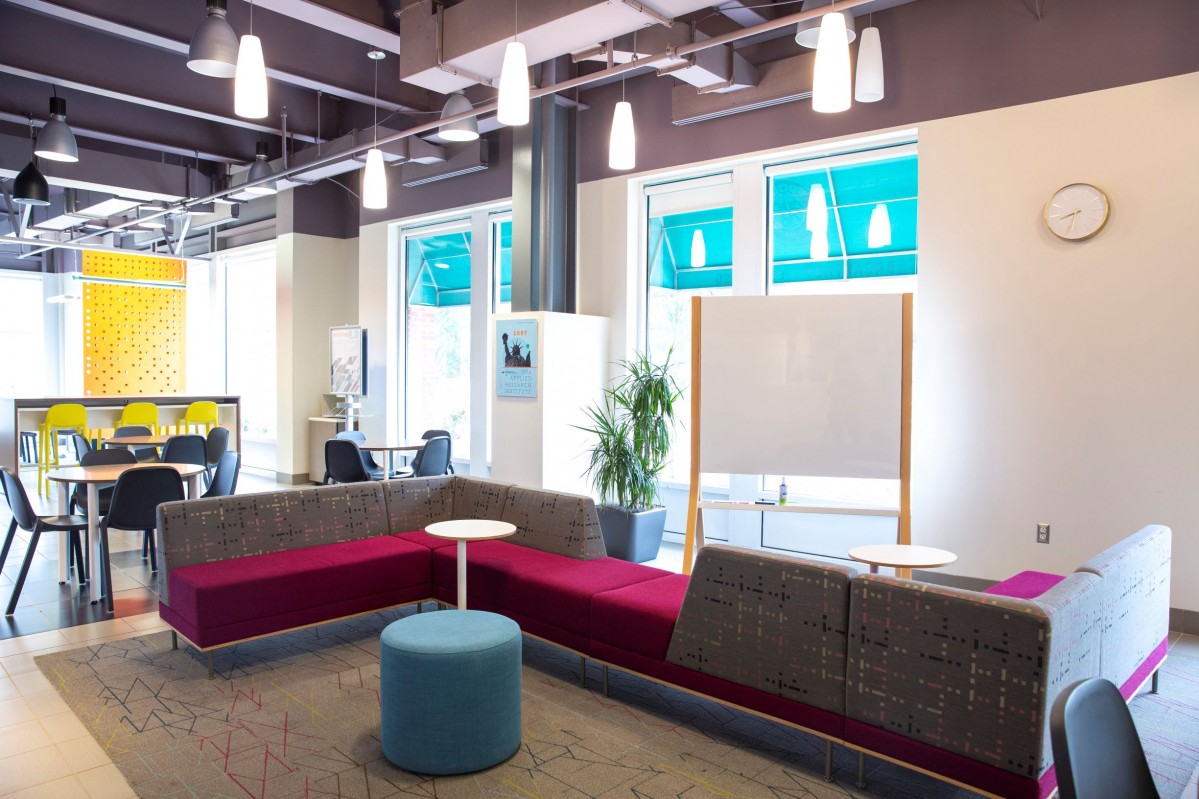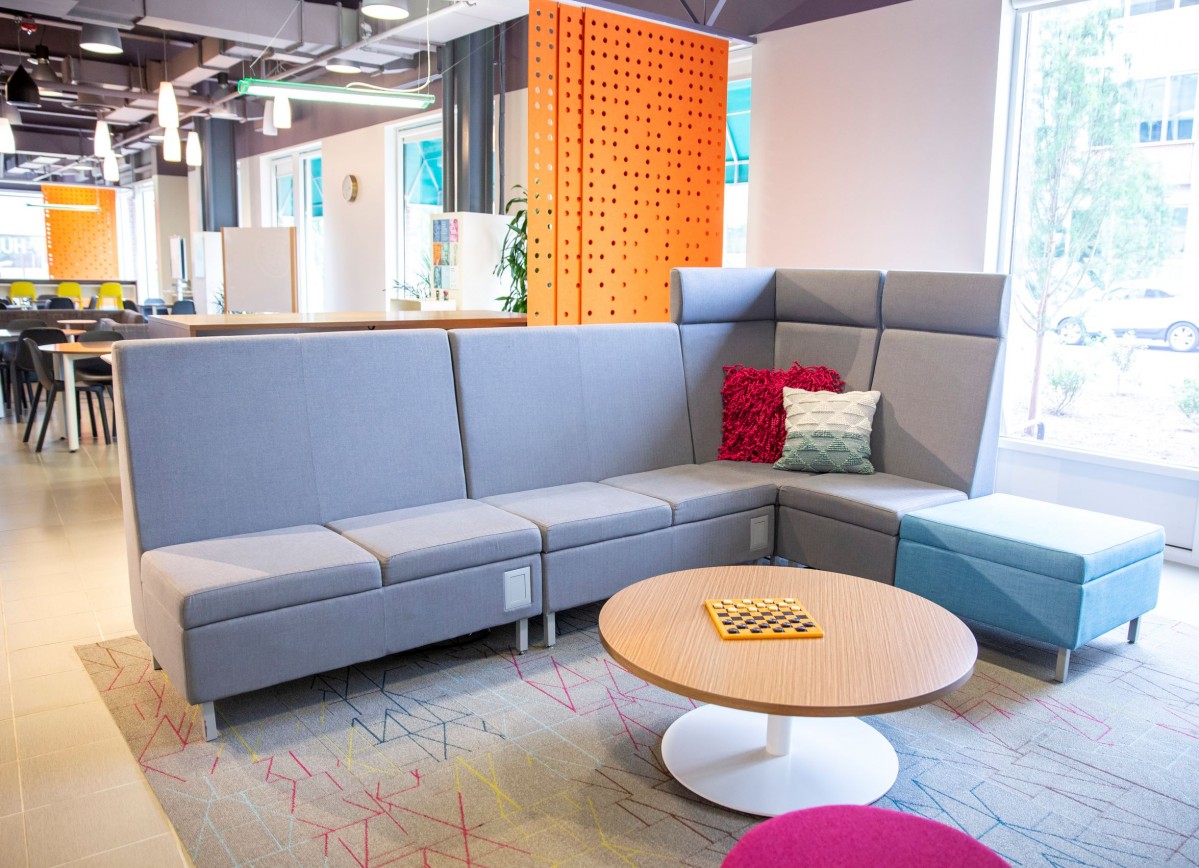 Located in Town Center Three, The Hub is available for small, informal meetings and presentations during the day or private events after hours, indoors, or on the patio.
The Hub is always available for casual meetings for North Fork tenants and guests during normal business hours. Enjoy breakfast and lunch, play a game of chess over coffee, or have a beer and play a game of ping-pong on the patio.
Features
Wall-mounted flat-screen TV
Whiteboards
Sirius XM music system
UVA WiFi
Additional Information
Rates vary. Please contact us for more information.
Groups requiring food or beverage service for meetings are encouraged to make arrangements through Foods of All Nations North, (434) 296-6131. External vendors are not permitted.
Groups requiring flip charts, markers, or other items should bring their own or have them delivered, set up, and broken down via a third-party vendor.
The room must be returned to its original condition. Food items must be removed, and garbage must be placed in the trash receptacles.
Groups will be responsible for any out-of-the-ordinary cleaning or damage repairs required as a result of the use of our meeting space.
User must provide laptop/mobile device and AV cables; HDMI compatible.
To reserve this space, please get in touch with us.