The Board Room
1725 Discovery Drive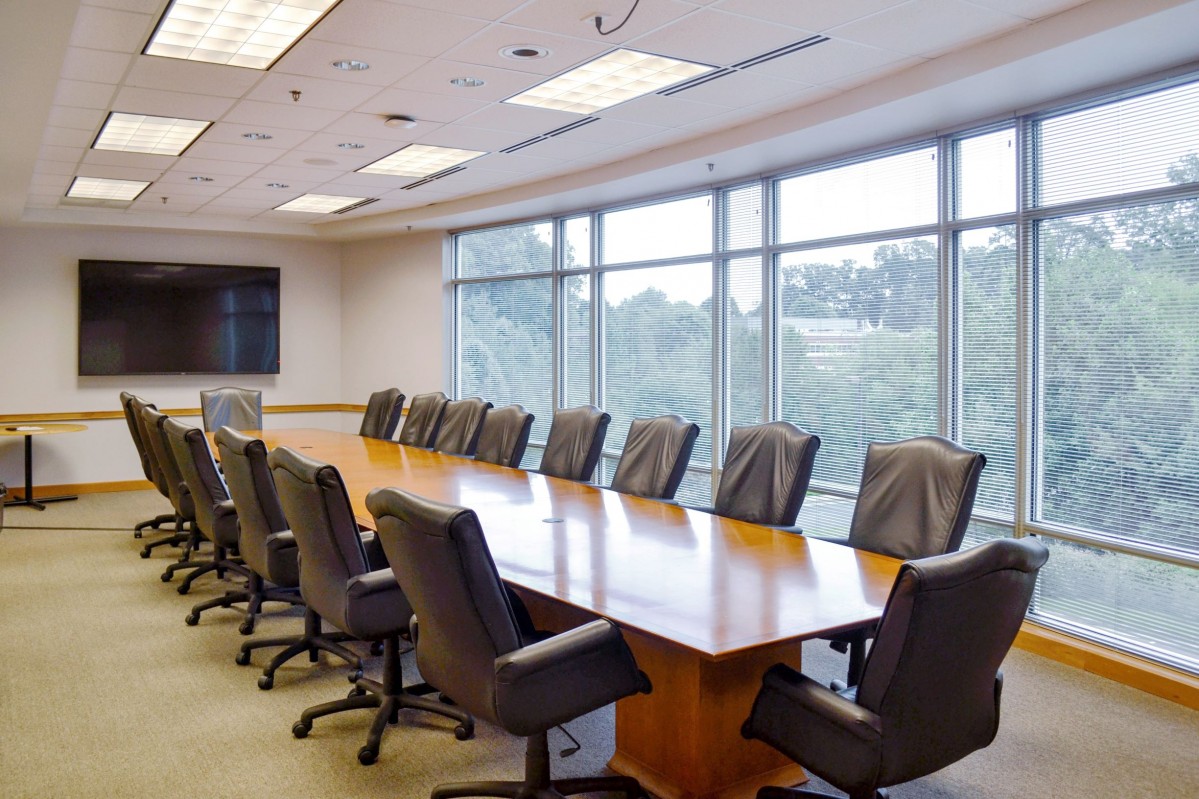 Located in the Technology District of North Fork, The Board Room is a tranquil space that is ideal for professional meetings.
The Board Room is on the second floor of 1725 Discovery Drive, directly across from the elevator.
Features
Conference table with integrated power
Seating for up to 20 (plus 12 guest chairs along the rail)
Wall-mounted flat-screen TV
White board
Drop-down screen (projector not included)
UVA WiFi
Additional Information
No fee for North Fork tenants.
Available for use 8 a.m.–5 p.m., Monday–Friday.
Groups requiring food or beverage service for meetings are encouraged to make arrangements through Foods of All Nations North, (434) 296-6131; however, external vendors are permitted.
Groups requiring flip charts, markers, or other such items should bring their own, or have delivered, set-up, and broken-down via a third-party vendor.
The room must be returned to its original condition. Any remaining food items must be taken away and garbage placed in the trash receptacles.
Groups will be responsible for any out-of-the-ordinary cleaning or damage repairs required as a result of the use of our meeting space.
User must provide own laptop/mobile device and AV cables; VGA and HDMI compatible.
To reserve this space, please get in touch with us.