ULI Virginia
Sustainability Outlook Near and Far
December 15, 2021, 3:00 p.m. - 6:00 p.m.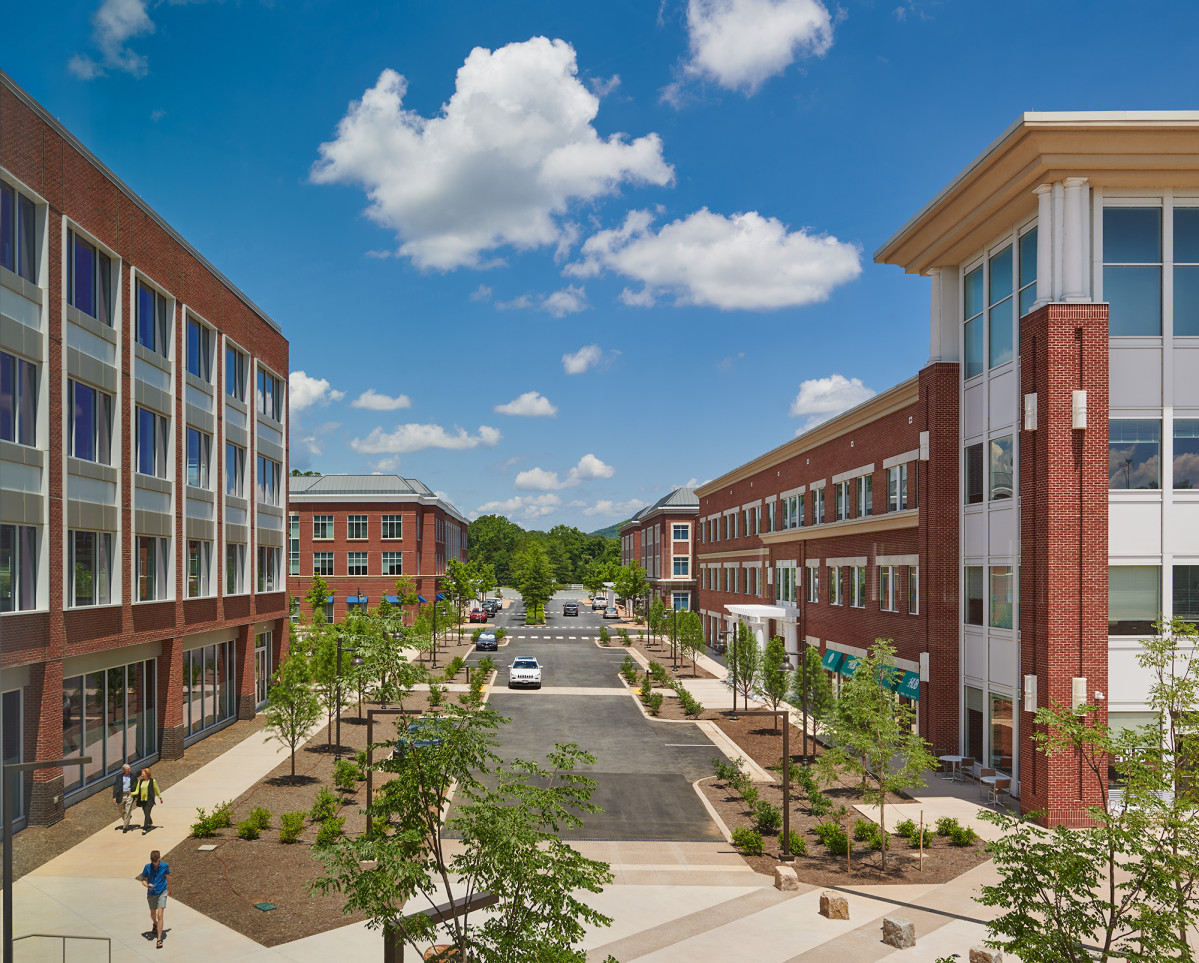 The Urban Land Institute (ULI) invites you to join a conversation on the future of sustainability in commercial and academic real estate development.
Sustainability involves taking action to reduce portfolio energy consumption and carbon emissions; and resilience involves adapting portfolios to the climate change that is already affecting our weather, our communities, and our planet. It is important for all of us, as ULI members, to devote equal attention to these topics, because they each have major implications for how we continue to improve the built environment.
Our program begins with an overview and look-ahead of sustainability and real estate presented by ULI's Marta Schantz. Discover what sustainability topics and issues are on the rise, why they matter, and what the industry should do about it.
Next, we'll hear the local perspective from UVA Foundation's Fred Missel, UVA's Ethan Heil, and Federal Realty's Emily Paciolla, followed by a moderated discussion with Dana Schroeder of the UVA Office of Sustainability.
Attendees will have an opportunity to tour the UVA Biocomplexity Institute's multidisciplinary research facilities and office space on the third and fourth floors where they use the power of computation and the combined expertise of transdisciplinary teams to pose and answer some of humanity's thorniest questions.
Open to both ULI members and non-members
Members: $30; Non-Members $50
Date: Wednesday, December 15, 2021
Venue: Town Center Four at North Fork; 994 Research Park Boulevard, Charlottesville, VA 22911
Agenda:
3:00 - 3:15 pm: Opening Remarks - Deborah van Eersel, Chief Administrative Officer & Director of Marketing, UVA Foundation
3:15 - 3:35 pm: ULI Sustainability Outlook, Marta Schantz, Senior Vice President, ULI Greenprint Center for Building Performance
3:35 - 3:55 pm: Case Studies
Fred Missel, Director of Design & Development, UVA Foundation
Ethan Heil, PE, LFA, LEED AP, WELL AP – Energy & Sustainability Engineer, UVA Office for Sustainability
Emily Paciolla, Director of Sustainability, Federal Realty Investment Trust
3:55 - 4:15 pm: Moderated Discussion – Dana Schroeder, Outreach & Engagement Specialist, UVA Office for Sustainability
4:15 - 6:00 pm: Tour of UVA Biocomplexity Institute & Cocktail Reception with jazz trio, Alegria