Health and Wellness
UVA Mobile Mammography Screening
September 30, 2021 | 9am - 4pm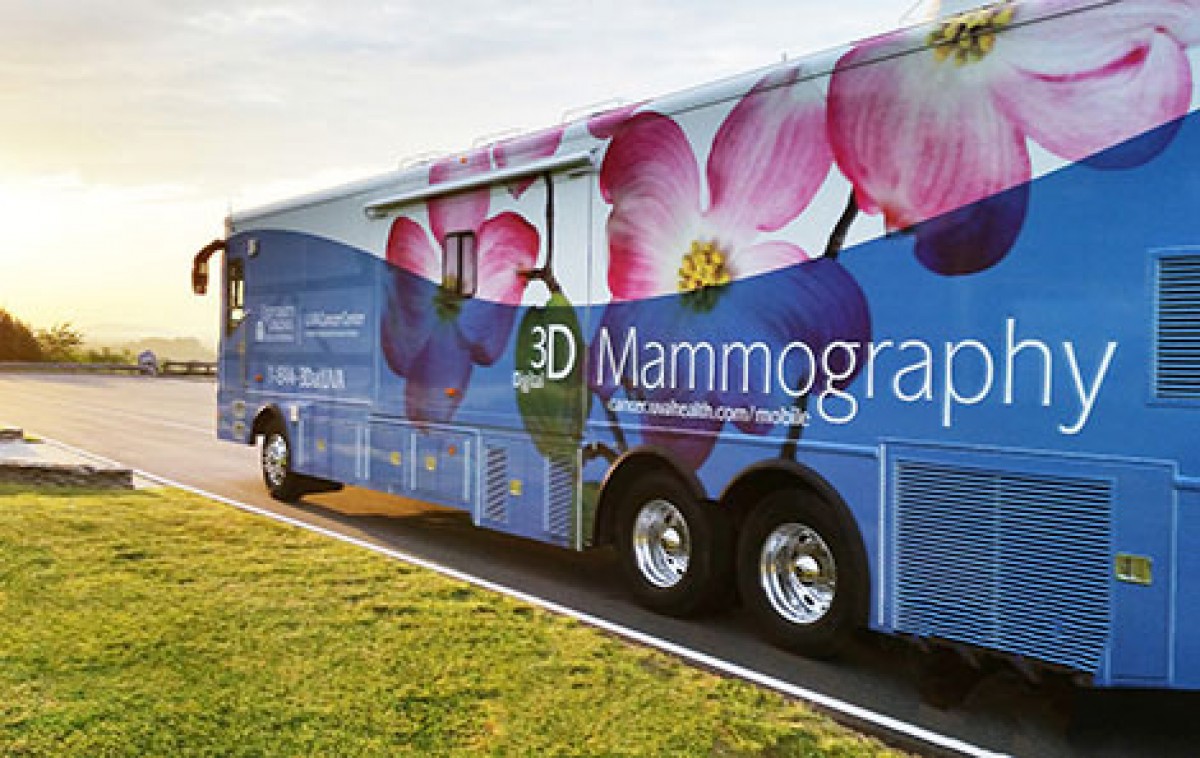 Thursday, September 30, 2021
9:00 a.m. - 4:00 p.m.
The highly skilled Technologist aboard the UVA Mobile Mammography Coach perform screening mammograms only. Women who have a history of breast problems, please contact your physician to discuss you options.
You must have a current relationship with a physician. Please have your physicians full name, address, and phone number when you call to make an appointment.
Women 40 and older should talk to their doctor about their risk factors for breast cancer to determine frequency of mammograms.
The cost of this screening will be billed to your insurance company. Programs exist to cover the cost of exams for women with no health insurance. Please ask about these programs when you call to schedule your appointment.
You will receive a letter in the mail with your results and a report will be sent to your physician.
To schedule an appointment, please call (434) 297-5202