How UVA's Biocomplexity Institute Helped Map the Pandemic, From Jan. 2020 to Now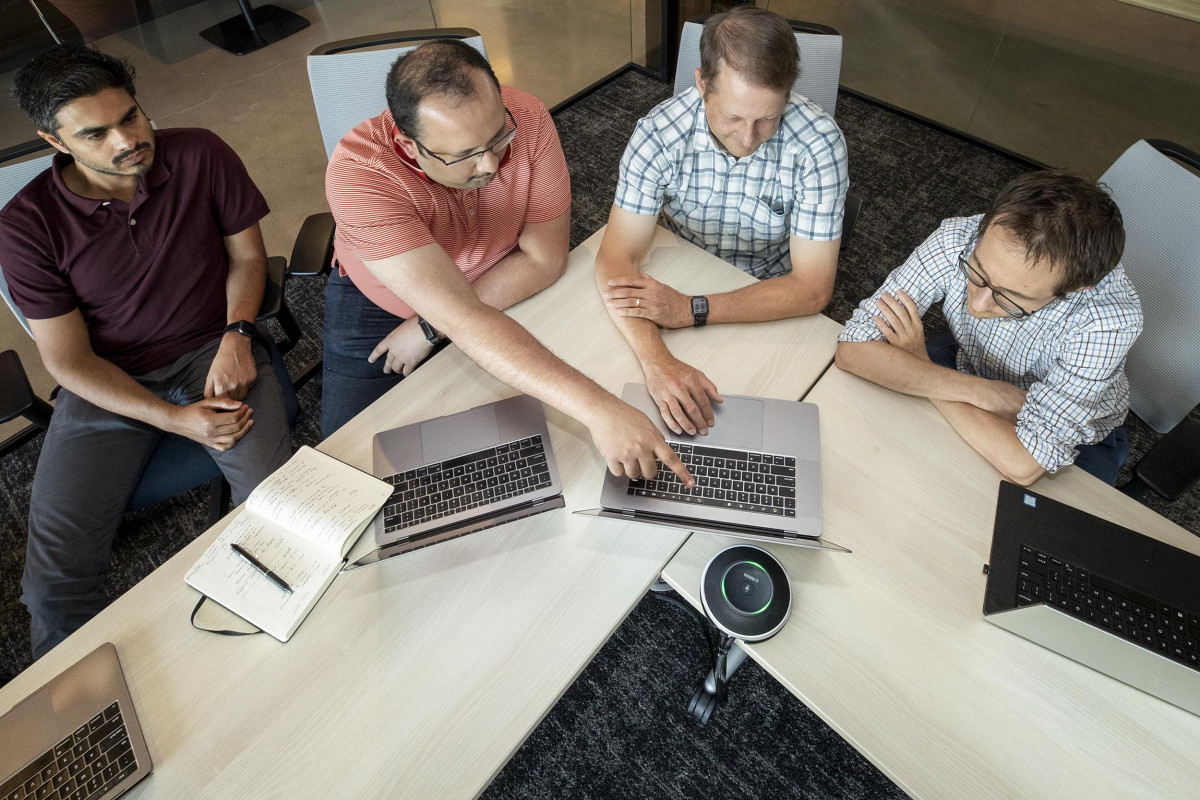 The United States could see a sharp decline in COVID-19 cases by July, Dr. Rochelle Walensky, director of the Centers for Disease Control and Prevention, predicted at a May 5 White House press briefing.
Her declaration was based on findings of a just-published CDC paper that featured projections from the University of Virginia's Biocomplexity Institute, located at North Fork.
The institute's findings also informed Virginia Gov. Ralph Northam's decision to lift many COVID-19 restrictions and reopen the state, as of May 28. That's just the latest example of how the Biocomplexity Institute has shaped pandemic responses across Virginia, the nation and the world.
The institute was one of six research teams nationwide tapped to contribute to the new CDC paper, representing the first multi-model effort to forecast long-term trajectories of COVID-19 in real time in the United States. However, the Biocomplexity Institute has worked with the CDC and other agencies for more than a decade, leading a series of projects forecasting the spread of infectious diseases, as well as evaluating the response to them in support of the federal and state governments and academic leaders. These projects have tackled diseases from Ebola to pandemic influenza, melioidosis to cholera, and now, of course, COVID-19.
During the pandemic, the institute produced weekly forecasts and modeling for three standing briefings with the Virginia Department of Health, the Virginia Hospital and Healthcare Association, the governor's office and the state's secretaries of Health, Education, and Public Safety and Homeland Security.
"We routinely monitor the coronaviruses because those have a higher pandemic potential," said Bryan Lewis, a computational epidemiologist who co-leads the Biocomplexity Institute's COVID-19 response efforts with Madhav Marathe. By mid-January 2020, "We knew this novel coronavirus was serious."
Read the full story at UVAToday.com