Announcement
DMV Connect at the Park
Can't get to the DMV? No problem; the DMV is coming to you!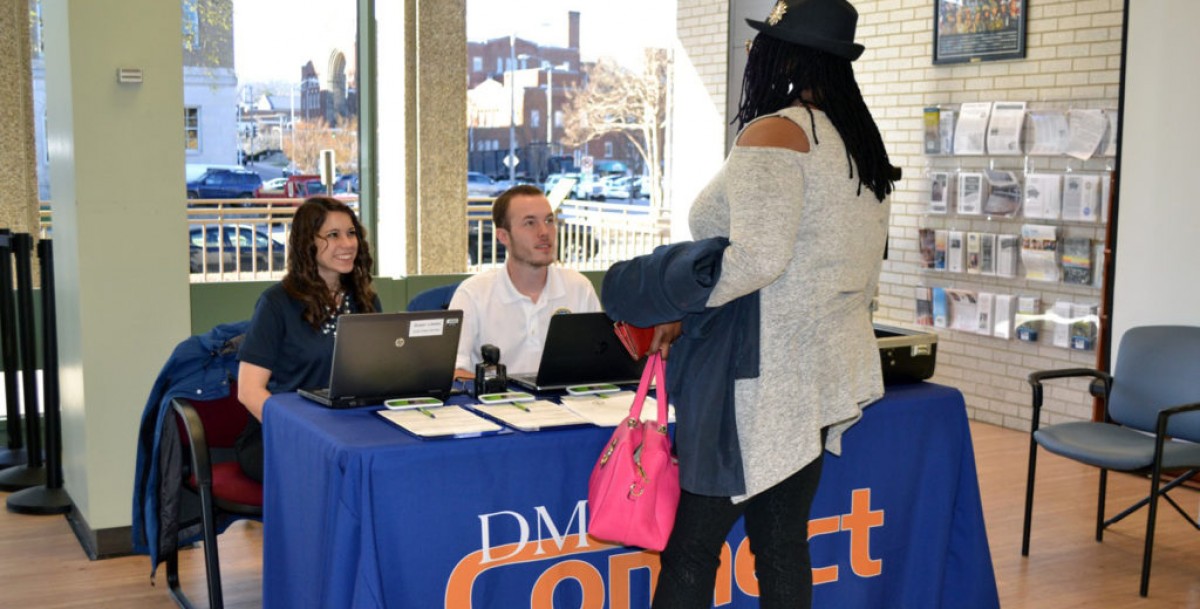 DMV Connect is a service outreach program and serves Virginians who may not be able to travel to a DMV office.
DMV Connect teams will be at the UVA Research Park on Thursday, March 5 from 9 a.m. – 4 p.m. in the Off-Grounds Conference Room (Town Center Two). Services are by appointment only.
DMV Connect offers:
REAL ID (additional details below)
Driver's licenses
Identification cards (adult and child)
Disabled parking placards
Vehicle titles
Address changes
Vehicle registrations
E-ZPass transponders
Compliance summaries
Transcripts
Hunting and fishing licenses
Beginning October 1, 2020, Virginians will need a REAL ID compliant driver's license or ID card – or another federally approved form of identification, such as a U.S. passport or some military IDs – to board a domestic flight or enter a secure federal facility.
All applicants for a REAL ID compliant credential, including current Virginia credential holders, must apply in-person, and pay a $10 one-time REAL ID surcharge in addition to standard renewal ($32 for most customers) or replacement ($20) fees. Driver's licenses and ID cards can be renewed up to one year before the expiration date.
There are several documents that must be presented when applying for a REAL ID. You'll need to bring physical documentation of:
Identity and legal presence – such as an unexpired U.S. passport or U.S. birth certificate
Social Security Number – a Social Security card or W-2 form that shows all 9 digits
Two proofs of residency – this can be your valid Virginia driver's license with your current residential street address, voter registration card, recent utility bills, or rental lease agreement or mortgage statement
Proof of any name changes – such as marriage certificates, divorce decrees, or court orders
Beat the rush and apply for a REAL ID now! For more information, please visit dmvNOW.com/REALID.