outdoor event space
Dabney Grove Pavilion
Located on Lewis & Clark Drive, across from the Park's Town Center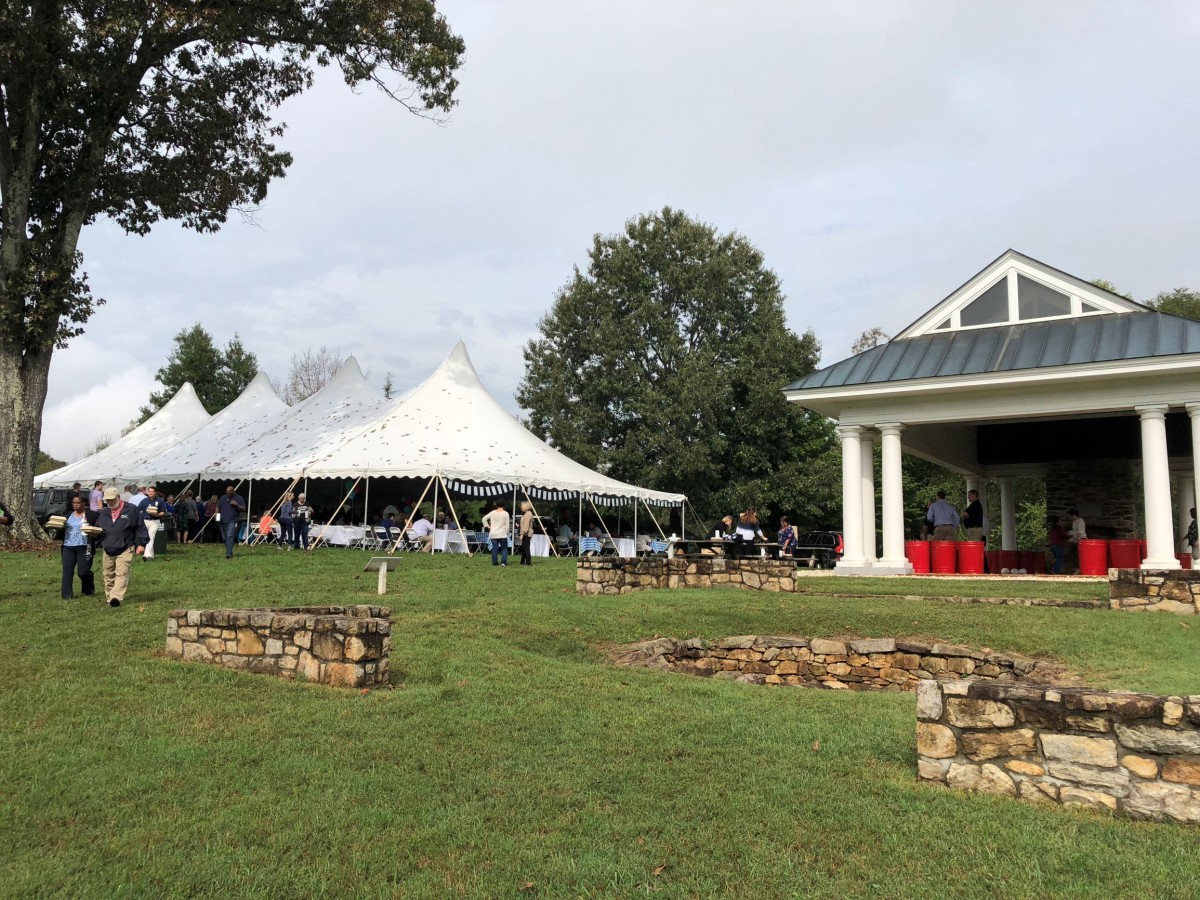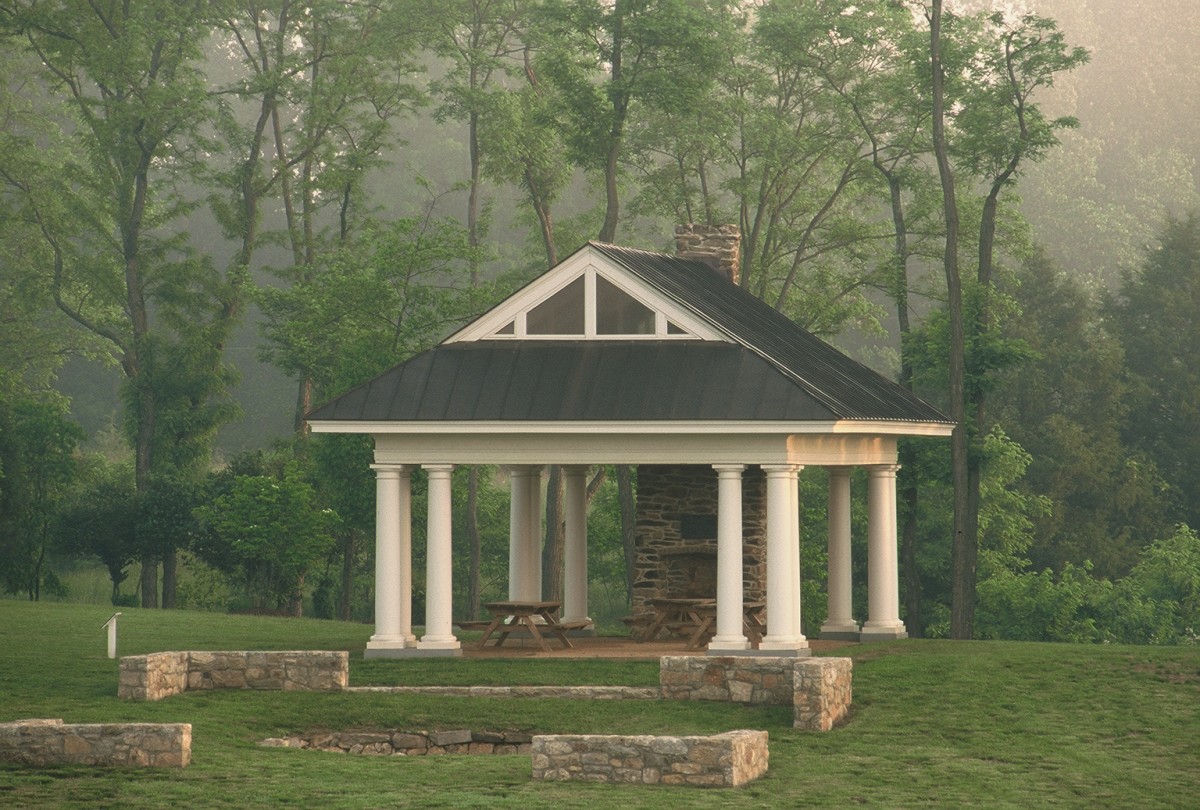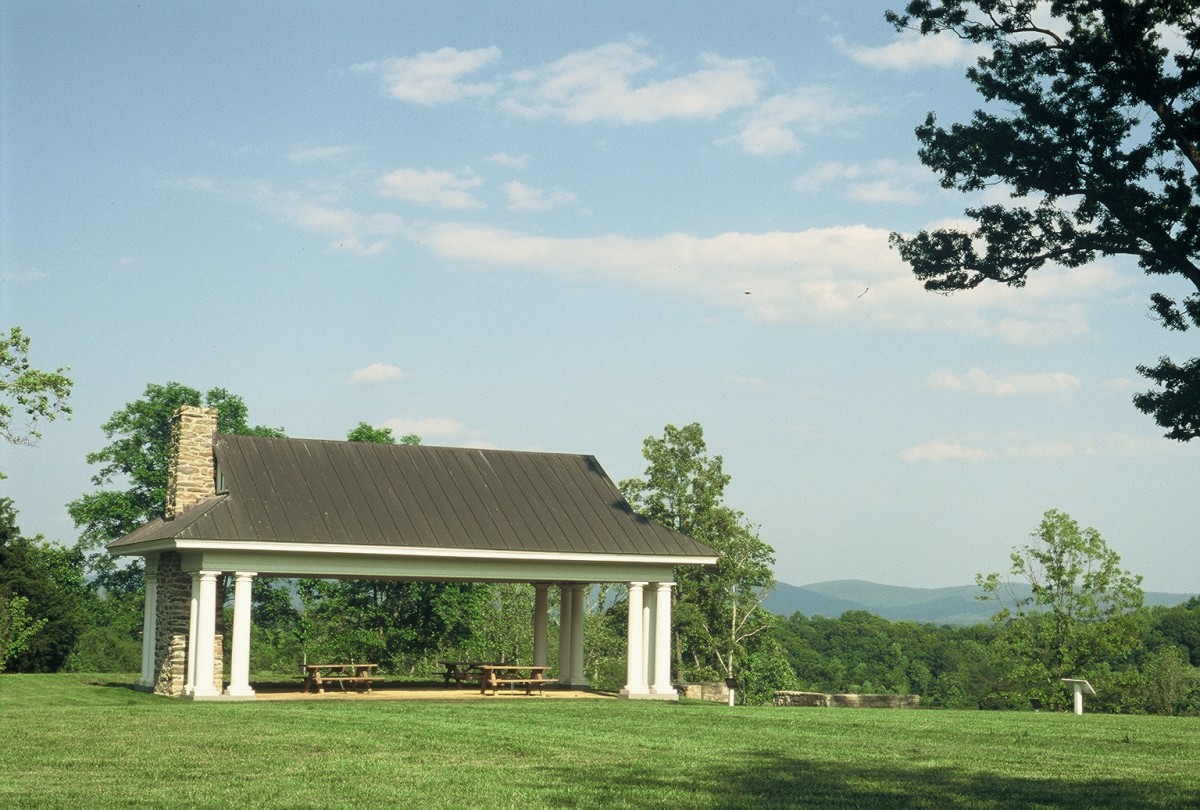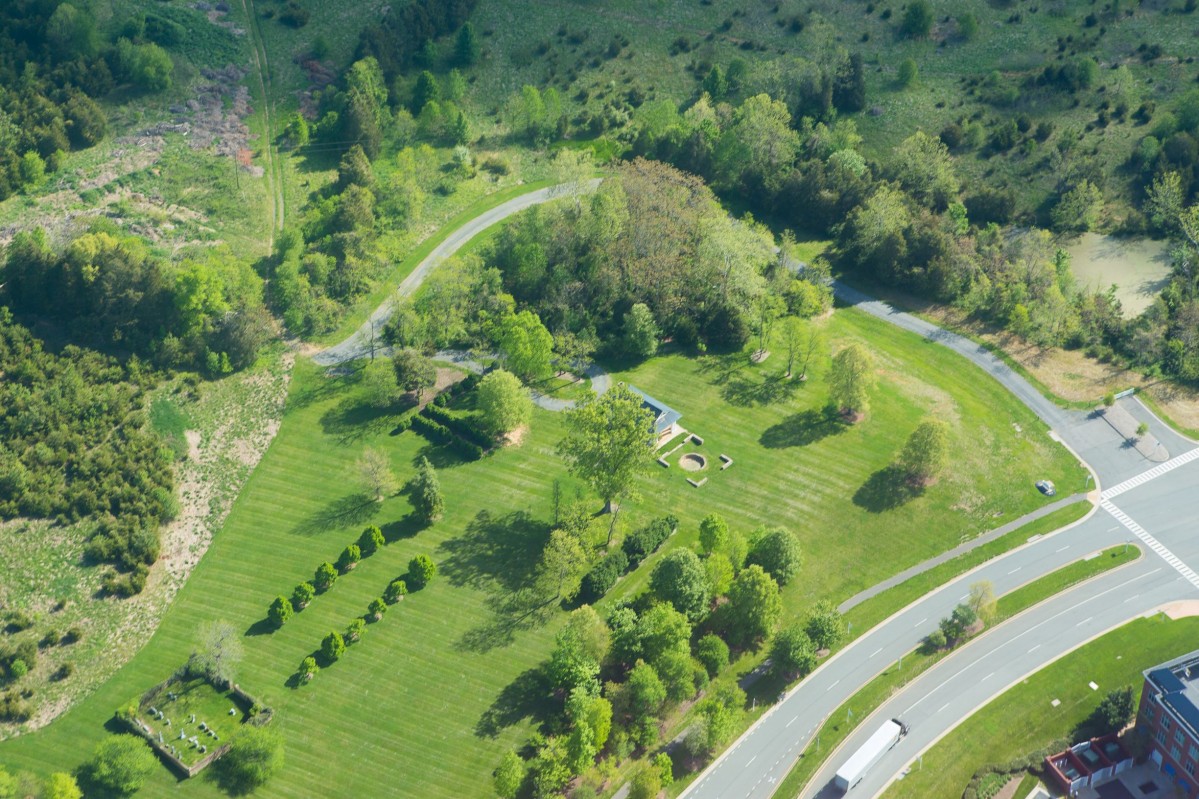 A historic homestead, Dabney Grove Pavilion provides a beautiful setting for large outdoor events with stunning views of the Blue Ridge Mountains. Ample space on the adjacent lawn is perfect for tent-set up.
Features
Two picnic tables
Trash receptacles
Additional Information
No fee for North Fork tenants.
Available for use 8 a.m.–5 p.m., Monday–Friday.
On-site catering, live music, and equipment are permitted but must be coordinated by the event host.
Tent use requires a special use permit and should be managed by the tent vendor.
To reserve this space, please get in touch with us.