Local Innovators to be celebrated at North Fork
The 24th Annual CBIC Awards Gala takes place June 1, 2023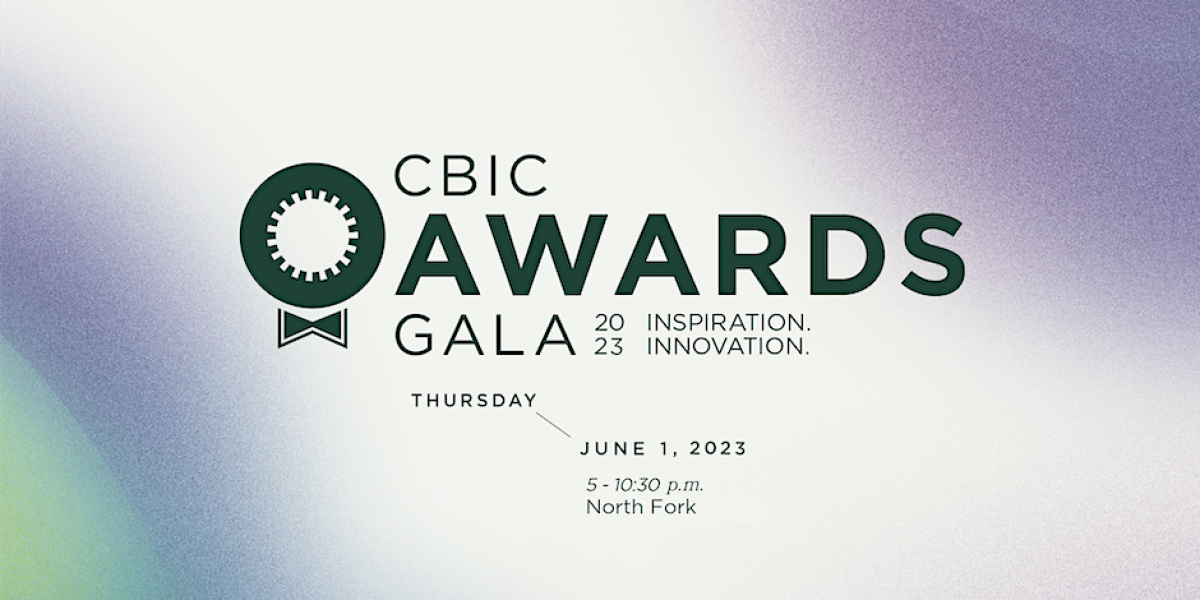 Charlottesville's innovation community will gather at North Fork on the evening of June 1 to acknowledge and celebrate the achievements of local startups, established tech companies, inspirational teachers, and entrepreneurial students.
The annual Charlottesville Business Innovation Council (CBIC) Awards Gala is the largest celebration of its kind in the area. CBIC has collectively honored the innovation community and industry leaders at its gala for nearly 25 years. Award recipients will be announced live at the 2023 CBIC Awards Gala on Thursday, June 1, at North Fork, where local businesses, government, and education leaders will mingle together in an evening of entertainment and celebration.
"Bringing together local entrepreneurs, educators, and business leaders is central to North Fork's mission. We've been longtime supporters of CBIC and welcomed the opportunity to celebrate our region's exceptional technology and innovation leaders at the park this year. Our stunning new event spaces will provide the perfect backdrop for this special occasion," said Deborah van Eersel, chief administrative officer for the UVA Foundation.
2023 CBIC Awards Gala
The annual CBIC Awards Gala is the largest celebration of its kind in Charlottesville, recognizing local innovation-based successes from both startups and established tech companies, as well as from inspiring teachers and entrepreneurial students.
Guests attending the gala can anticipate exceptional opportunities to network, indulge in delectable dinner cuisine, enjoy live entertainment, and experience the thrill of the awards ceremony, which will celebrate the nearly 40 deserving award finalists vying for nine coveted CBIC awards, including CBIC Educator of the Year, which comes with a $2,500 technology grant and CBIC Student Entrepreneur of the Year, which comes with a $1,000 grant. A notable aspect of the gala, Innovators Row, will showcase innovative startups, a popular event attraction.
"It's been an honor for CBIC to showcase — for 24 years now — the magic that happens at the intersection of science, engineering, education, and business," expressed Tracey Greene, CBIC Executive Director. She elaborated, "We know that sixty-five percent of the difference in economic success for regions is accounted for by the growth and presence of tech industries, which drives economic impact for many. Armed with research, we discovered that local tech company acquisitions over the recent years have far exceeded $10.22 billion, which does not include the many transactions with undisclosed financial details. It's essential to celebrate our innovators, honor those driving our tech industry, and recognize the value this collectively provides as a key factor for the kind of economic growth suitable for our region."
In addition to hosting the event, North Fork will also present the CBIC Tech in Innovation Grant to a deserving local K-12 teacher.
CBIC Business of the Year
CBIC Educator of the Year
CBIC Employer of the Year
CBIC Entrepreneur of the Year
CBIC Innovator of the Year
CBIC Partnership Award
CBIC Social Good Award
CBIC Startup of the Year
CBIC Student Entrepreneur of the Year